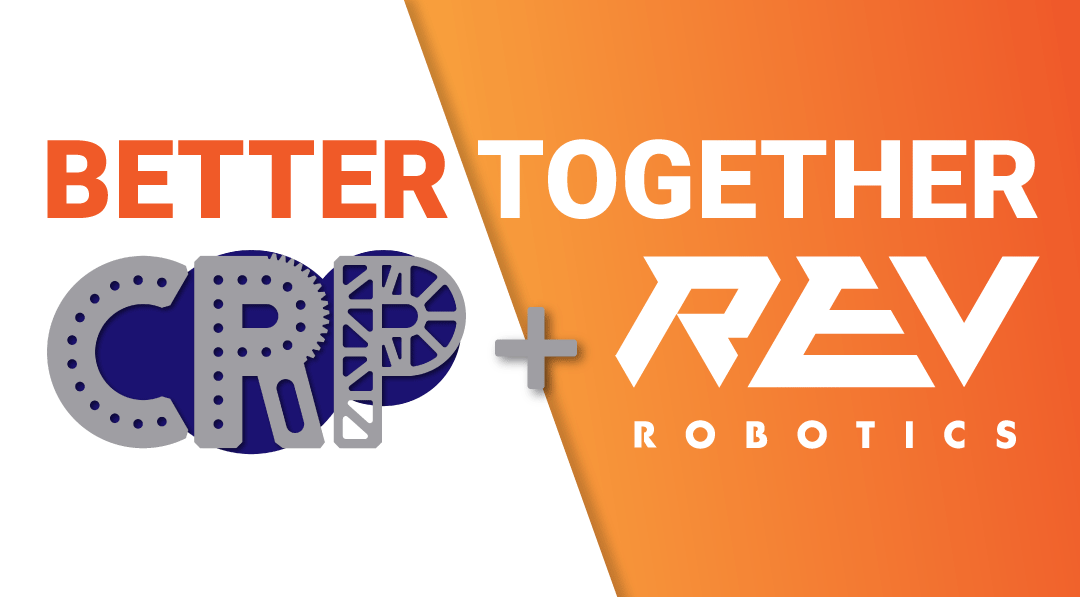 Carrollton, Texas, November 2020 — REV Robotics has acquired the company, Competition Robot Parts, the producer and seller of robotics parts designed for the FIRST Robotics Competition. As a part of the process, CRP products will be transitioned over to www.revrobotics.com.
REV Robotics will continue to provide innovative solutions to the robotics community while maintaining the vision FIRST® has instilled in the company. "We are very pleased about the transition and are excited to add additional FIRST alumni to the company, as the former owner of CRP is joining the REV family. Today's announcement further extends our commitment to providing blue banner performance to the community we love, as well as creating new industry-leading products." Greg Needel, CEO of REV Robotics.
Check out the Competition Robot Parts category under our FRC line of products!
About REV Robotics — Named one of the top 100 fastest-growing privately held companies in North Texas in 2019 and 2020 by Southern Methodist University's Cox School of Business, REV Robotics provides the highest-quality products to over 190 countries globally in the educational and competitive robotics community. Helping students around the world realize their full robotic design potential, REV Robotics is passionate about increasing STEM education accessibility and global impact.